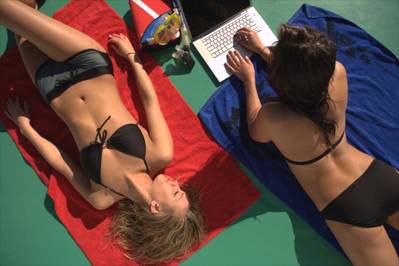 PADI eLearning Courses

Description

Learning to scuba dive has never been more convenient!





Whether you're on the go or want to take it slow, now you can complete the knowledge development portion of the PADI Open Water Diver course online with PADI eLearning. It's a great way to get your theory done before you start the fun of diving in the sea in Gran Canaria.



Then come in to our dive centre to complete your training in the fabulous el Cabrón Marine Reserve:




While you're working through the PADI Open Water Diver course online or after you complete all the segments, you can print your eLearning Record and bring it in to start your underwater adventures. And what better place to start your underwater adventures than in a Marine Reserve in the subtropical waters that surround the Canary Islands



GO Dive:

You'll learn and master dive skills from one of our highly-trained PADI Instructors during confined and open water dives. The skills you learn during these dives will prepare you to explore a whole new world. Start today on a lifetime of adventure and fun!

How it works
You sign up for the eLearning system with PADI by clicking on the 'Get Started' PADI Logo just below, and nominate Davy Jones Diving as your dive centre. You then study the online modules in your own time, completing simple quizzes and tests online. When you come to the end of the online segment you complete an online assessment and print off the resulting eLearning certificate.



If during the online sessions you come across anything that you don't understand you can contact us FREE by email, or by SKYPE to get help or assistance from an instructor.

You then come to our dive centre in Gran Canaria, and complete the confined water, and open water parts of the course with us.
Languages and courses
You can take the Open Water or Advanced Open Water Course online in English
You can take the Open Water Course online in Spanish
You can take the Open Water Course online in German
PADI keep adding new courses and languages to the e-learning system on a regular basis, so check on www.PADI.com for the latest list.

What you get
The fee you pay to PADI covers the knowledge development training as well as unlimited access to the relevant manual online. When you complete your PADI Open Water Course with us you get a standard PADI Open Water or Advanced Open Water certification.
What Next ?
Enjoy yourself on more adventure dives using the skills learned on the course. Take further adventure dives to gain a 'speciality qualification'.
Price
The fees for the online learning are set by PADI and may be subject to change.

We offer a reduction of €30 to students who have completed their eLearning before they arrive here.
How to start your PADI e-learning course


First you need to enroll on the PADI eLearning system, by pressing the 'get started' button on the left. Then you need to decide when you want to come here to Gran Canaria to complete the practical elements of the training.

To arrange your final details of the course you can fill in the Express course enquiry and reservation form or use the information on our contact page to email or call us.
Any Questions?
Here are some common questions relating to eLearning:

I have started my eLearning and I am registered with another dive centre, can I still come to Gran Canaria to do the practical elements in the el Cabrón Marine Reserve. Yes, that is not a problem at all.
I have started my eLearning with Davy Jones Diving, but now I want to do the practical elements elsewhere. Yes, you can do that, the system is meant to give you more flexibility and training choices, not less.

Also check the frequently asked questions about training courses page, but if you still have some questions then don't hesitate to contact us by email to us at webinfo@DavyJonesDiving.com.

Discover more secrets of the best diving in Gran Canaria